Members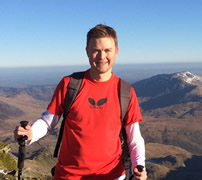 Dr Andy Cooke - Director
Andy has a BSc in Sport Science (Bangor University, 2004-2007) and a PhD in Psychophysiology (University of Birmingham, 2007-2010). He worked as an ESRC Postdoctoral Research Fellow at the University of Birmingham (2010-2012), before returning to Bangor University as a Lecturer (2013-2020) and Senior Lecturer (2020-Present). His research employs a multi-measure approach (e.g., brain, eyes, heart and muscles) to investigate: a) the psychophysiological mechanisms underpinning human performance; and b) psychophysiological interventions to enhance performance (e.g., neurofeedback training). It covers a range of performance domains including sport (e.g., identifying brainwaves that underpin optimal performance), health (e.g., effects of neurofeedback on the motor symptoms of Parkinson's disease), and transportation (e.g., effects of gaze-training on driving).
Andy served as the Guest Editor of the Sport, Exercise and Performance Psychology journal for a landmark special issue showcasing psychophysiological research in performance science. He has delivered keynote presentations at performance science conferences in the UK and abroad (e.g., Australian Institute of Sport), works with elite athletes from a range of sports, and has received research grants from a variety of funders (e.g., ESRC, NHS, AXA insurance, England and Wales Cricket Board).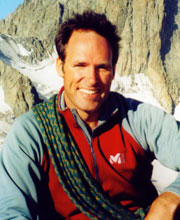 Prof Tim Woodman
Tim was awarded an MA from Queen's University, Canada in 1995 and a PhD from Bangor University, UK, in 2001. He is world-renowned for his work on personality, stress, and anxiety. He has also developed a theory of risk-taking that places risk at the centre of human endeavour. In other words, according to Prof Woodman, risk is essential for human development, including in elite sport. Tim is on the Editorial Board of The Sport Psychologist and Psychology of Sport and Exercise scientific journals. He has worked with elite sports performers (e.g., Olympic and World Championships athletes), has been the Director of psychology for British Gymnastics Association, and delivers stress management and consultancy workshops for international stock-exchange business corporations (e.g. Pernod Ricard) in both French and English. He loves being active in the mountains, yoga, trying to stay fit, and the occasional glass of good red wine..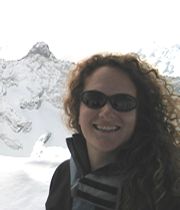 Prof Nichola Callow
Professor Nichola Callow received a BSc degree in Physical Education and Psychology, a PGCE in Outdoor Activities and Science and a PhD in Sport Psychology from Bangor University in 1991, 1992 and 2000 respectively. She received her Personal Chair in 2012, and is the University's Pro Vice Chancellor for Teaching and Learning. As part of her role, Prof Callow is an independent member (University) of the Betsi Cadwaladr University Health Board. She has an international reputation for her research related to imagery for sport performance. She also conducts research in the areas of leadership, group dynamics, and resilience. Her research has a translational focus (theory to practice) at an elite and professional level, and she has recently secured significant research funding from City Football Services whose portfolio includes Manchester City Football Club.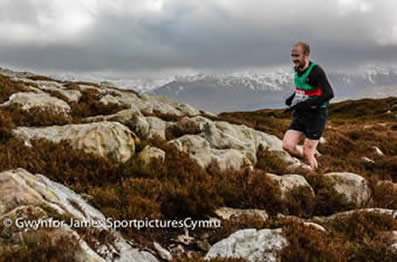 Dr Ross Roberts
Ross completed his PhD at Bangor University in 2008 and he is now a senior lecturer in sport and exercise psychology. His research interests centre on personality in relation to performance and health, with a specific focus on narcissism. In recent years Ross has received research funding from a variety of sources including the MoD, Rugby Football Union, UK Sport, England and Wales Cricket Board, Sport Wales, and the European Social Fund. Much of his work is collaborative and involves organisations from the High-Performance domain. Current and recent collaborators include the ECB, UK Sport, RFU, MoD, Mountain Training UK, and the Youth Justice Service. He is an Associate Editor of The Sport Psychologist journal. Ross is also a chartered psychologist and associate fellow of the British Psychological Society and a Health Care Professions Council registered sport and exercise psychologist. He has over 15 years' experience working with high level performers and coaches in sport and military settings on a variety of performance-related issues. He also supervises aspirant psychology practitioners.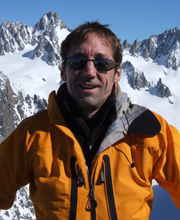 Dr Stuart Beattie
Stuart was awarded his PhD, entitled "Anxiety, self-confidence, self-efficacy and performance: some challenges to current thinking" from Bangor University in 2006. His research was part funded by British Gymnastics where he worked as a sport psychologist from 2000–2005. Stuart is now a senior lecturer in Performance Psychology and is well-known for his Mental Toughness and Resilience research. He is currently working on resilience projects with Outlook Expeditions, the Youth Justice Service, and City Football Services (Manchester City FC) as well as a Mental Toughness project with the England and Wales Cricket Board.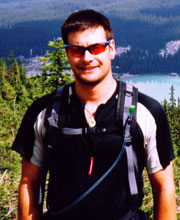 Dr James Hardy
Having obtained his undergraduate degree from the University of Birmingham, James went to North America to see how they did sports psychology. He completed his postgraduate training (both MA and PhD) at the University of Western Ontario, Canada, under the supervision of Prof. Craig Hall. He is a regular presenter at international conferences and has published numerous research articles focusing on mental skills (specifically, self-talk and imagery) and group dynamics (e.g., team cohesion and leadership) in both the sport and exercise domains.
James recently guested edited a special edition of The Sport Psychologist devoted to Self-talk in Sport and is an Associate Editor for the Journal of Applied Sport Psychology as well as an Editorial Board member for the Journal of Sport and Exercise Psychology. His research has been funded by the England and Wales Cricket Board (ECB), UK Sport, ESRC, and Global City Football Services (aka Manchester City FC).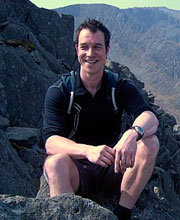 Dr Gavin Lawrence
Having obtained his PhD within the field of Psychomotor Behaviour from Bangor University in 2005, Gavin spent 2 years as a Postdoctoral researcher within the Motor and Behavioural Science Research Group at the University of Leeds. Whilst there, he produced research into the mechanisms of control and disorders of co-ordination in conditions such as hemiplegic cerebral palsy and Developmental Coordination Disorder. Gavin is now a Senior Lecturer at Bangor University conducting research that investigates how we can accelerate the journey to expertise via adopting a multidisciplinary approach to understanding the performer. For example, psychosocial and socio-cultural variables, life events and lifestyle, physical characteristics, training and practice conditions, and the coaching environment.
Gavin works with high profile Sports Organisations e.g., UK Sport, the England and Wales Cricket Board (ECB), Weightlifting Wales, England Athletics and UK Deaf Sport. He is a keen sports man and is passionate about applying the research within the field of Motor Control and Learning to help individuals and teams accelerate towards the attainment of expertise.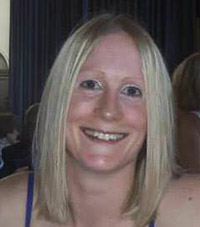 Dr Vicky Gottwald
After completing a PGCE in Secondary Physical Education at the University of Southampton, Vicky returned to Bangor to complete her PhD in the field of Psychomotor Behaviour. She is now working as a Lecturer in the field of Skill Acquisition School of Sport, Health and Exercise Sciences, Bangor University. Her research interests are well aligned with her love of coaching. Recent projects have examined the utilisation of verbal instructions in directing attention effectively, and have examined the processes underlying human movement to improve motor performance and skill acquisition in applied settings. Current projects investigate talent pathways across a number of high-performance sports including UK Sport, Weightlifting Wales, England Athletics and UK Deaf Sport.
Vicky is a keen basketball player and coach, and is currently working with the U18 Girls Wales National Team.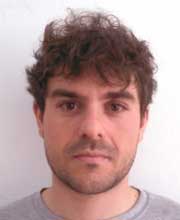 Dr Germano Gallicchio
Germano is a psychophysiologist conducting research focused on the interactions among biological systems (e.g., brain, heart, eyes) and how psychological states influence these interactions. He completed his PhD at the University of Birmingham and then worked as a Postdoctoral Research Fellow at Loughborough University before joining Bangor University in 2020. He has developed a multidisciplinary approach to athlete monitoring that includes the assessment of brainwaves, eye movements, cardiac activity, muscular activation and movement kinematics during sport performance. This provides rich insight into the mechanisms that govern sport performance.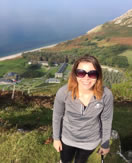 Dr Eleri Sian Jones
Eleri obtained her undergraduate degree from Liverpool John Moores University in 2006 and her Masters degree from Bangor University in 2007. Following this Eleri completed a Leverhulme funded PhD, in 2013 at Glamorgan University. Eleri currently works as a bilingual sport psychology lecturer in SHES. Her research focuses on performance anxiety, and in particular exploring the process goal paradox, and more recently measurement and conceptualization of anxiety in sport. Other research areas include mental skills training for coaches, bilingualism in sport and exploring personality factors in extreme exercise environments. Eleri previously worked at Sport Wales and has supported a number of athletes from a variety of sports including; football, rugby, badminton, judo, swimming, sailing, athletics and dressage.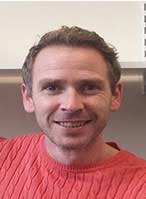 Dr Anthony Blanchfield
I am a lecturer in Sport and Exercise Psychophysiology here at Bangor University and I'm particularly interested in the way that we can modify endurance performance and/or post-exercise recovery by targeting the brain.
I graduated from Liverpool John Moores University with a first class honours degree in Sport Science in 2005 and then went on to obtain a Masters with Distinction in Sport and Exercise Physiology from Bangor University in 2007. Between 2007 and 2009 I worked as a first team physiologist at West Bromwich Albion FC before coming back to Bangor to complete a PhD in the Psychophysiology of Endurance Performance. I then worked for one year as a post-doctoral researcher in a joint programme between Bangor University and UK Sport, before being appointed full-time by Bangor in 2015.
In my time at Bangor I have sat on the research steering committee for the Welsh Institute for Performance Science (WIPS) and I work closely with local organisations such as Ynys Môn Island Games Association.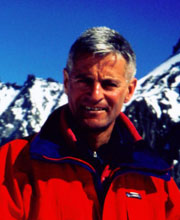 Prof Lew Hardy – Chief Executive
Lew was one of the first professors of sport psychology in the United Kingdom and is one of a very small number of people to have given keynote and invited addresses at all the major sport psychology conferences in the world. He has over 100 full length research publications and served three Olympic cycles as chairperson of the British Olympic Association's Psychology Steering Group (from 1989 to 2000). His central research interest is the psychology of very high-level performance, including the effects of stress, mental toughness, motivation, the utility of psychological skills and strategies, transformational leadership, and teamwork. He has been responsible for over £1 million pounds of grant capture and has equal applied experience of working across military, business, and sport domains.
Lew has retired from his academic role at Bangor University, but remains a key research collaborator of the Institute.
Doctoral Researchers
In addition to the academic staff members listed above, IPEP is also proud to boast several doctoral researchers who are integral to our ongoing research, impact and applied work. Details of our current doctoral researchers are available here.
Alumni and Associaces
Sport psychology academics and practitioners who completed their research training under the supervision of IPEP staff have gone on to establish themselves in a range of high-profile roles including Performance Directors and Head Psychologists for professional sports teams, and Senior Academics in several Universities. A directory of IPEP alumni is available here.